This is a Saving Ninja savings report. Go to How To Track Your Savings  to check out the Saving Ninja Super Spreadsheet. Please note that I split my expenses equally with my partner and the savings rate, house equity and house value represent my share only. The spreadsheet calculates my savings rate based off £12,000 worth of expenses per year, even though my expenses are actually Less Than 10k Per Year . This is to create a buffer; I'm aiming for at least 12k to reach financial independence.
Click here to see all of my past Savings Reports and view my interactive net worth chart
---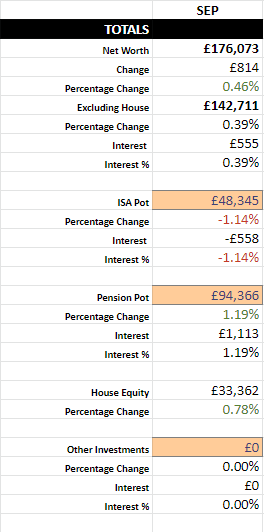 Man, I'm exhausted.
I feel like it's been an absolute age since I wrote my last savings report .
So much has been changing that my brain is having a hard time keeping up, and I feel tired.
I just want to go home and cook a meal in my nice kitchen, have a bath in my nice bathroom, and then go to sleep in my Simba bed, but I can't, this is my home now. It's going to take a long while before I feel as comfortable as I did in the UK.
I didn't think that I would feel this way; displaced. I thought the thrill of traveling would override all else, but after the thrill has died down, your body will inevitably miss the comfort and seek it out. Undoubtedly I will settle, but it will take time.
There is no point in focusing on savings, even though this is a savings report. I'm still recalibrating after my move to Sweden . I'm unsure when I'll be saving regularly again, probably not until well into 2021.
The Move
We moved out of our corporate housing and into a more permeant lease a little outside of Stockholm this month. The rent is astronomical at around £1,400 per month, this is the highest we've ever paid. Although we plan on staying here for only 6-12 months until we can purchase a place; we'll end up spending a lot less on mortgage interest even if we get an apartment which costs over £300k.
I'm feeling a little better at the new apartment as we were able to unpack all of our boxes from the UK, the cat is feeling more settled too!
Our Rental
We've found tenants for our house back in England. We managed to get a 12 month contract at £1,000 per month, although they can't move in until the end of October. I still don't know how much we'll end up actually making from the rental, if anything, I'm waiting until the tenants have been in for a couple of months before I do the maths and write a post to collect my thoughts.
---
How did your month go?