---
This month I have more pounds but less dollars than last month. The multi-currency set up is messing up our finance tracking.
All in, it does seem like the markets were a little red, losing over 1%.
We're hovering ever closer to the three quarter of a million dollar mark, I want to get to that big $1m though! We're up almost $200k since January so I'm hoping that big milestone isn't as far away as it seems, especially if the market rebounds.
Acadia
We did a lot more hiking this month with a trip to Acadia National Park for 3 nights. Wow, this national park is beautiful, it's along the coast of Maine with awesome hikes and pretty lakes in-land.
We hiked some of our most technical trails to date, our favorite called the Precipice Trail . A 2h hike which basically vertically scales a mountain where you use metal rungs to hold onto.
Here are some shots!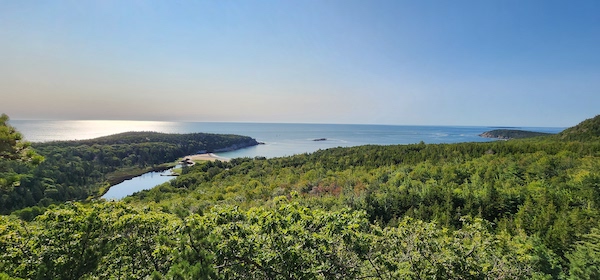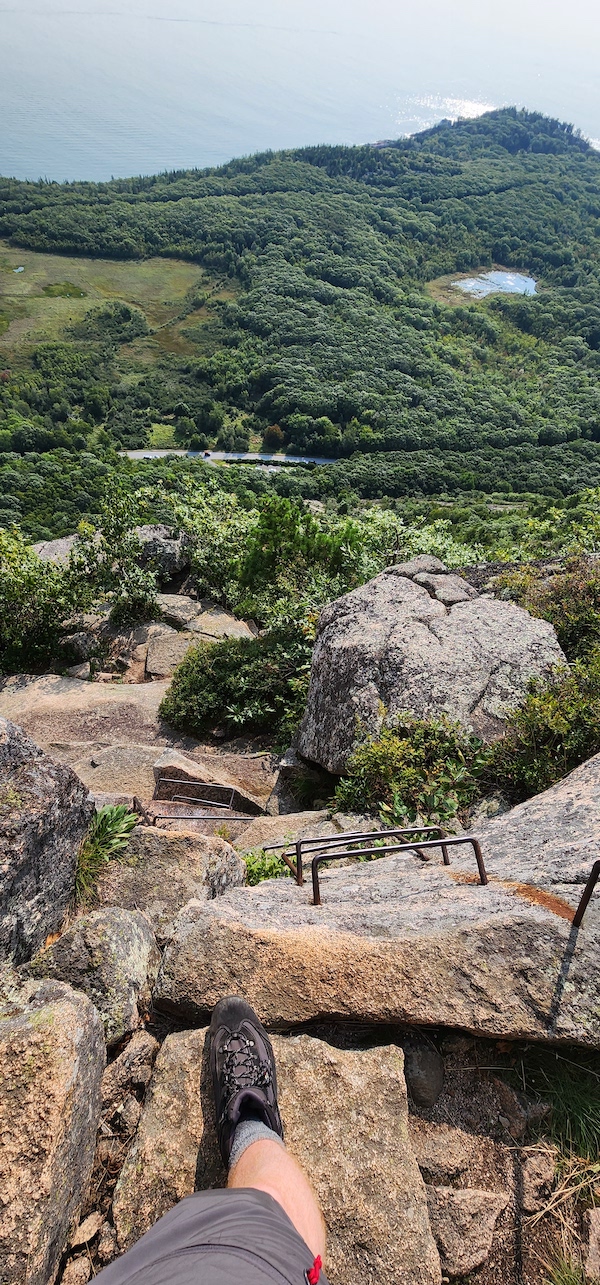 We spent the nights in our car camping set up, the drive was 4 and a half hours, which went quickly listening to the Death In Ice Valley podcast.
Mechanicing
It was time for our first car oil change this month. Instead of paying the obscenely high labor costs here in the United States, we bought all of the parts needed for an oil change: oil, oil filter, oil filter wrench, car ramps, oil pan and a funnel. And we did the oil change in about half an hour, all for cheaper than it would have cost a mechanic to do it - with the added bonus of not needing to go through all the effort to organize it.
Next oil change we'll save almost $100 as we already have the car ramp which was the most expensive part to buy.
We've never actually changed our car oil before, which is odd as it seems like an easy DIY job. I'm thinking it's not as common in the UK? Here, for our car, they're recommending changing the oil every 5k miles or annually, that seems obsessive. How often are you changing your car oil?
Coming back to the EU
Next month, we go on our Italy trip. In fact, as I'm writing this update late, the trip is actually tomorrow. It's the first time we'll both be back in the EU since we moved to the USA last year.
It feels strange as the trip is a daunting one with around 15 hours of total travel time with lay overs, busses, driving, and flights, all to go somewhere that doesn't feel exotic and would have normally taken a couple of hours.
It will feel even weirder when we're going through this much travel headache to go back home to visit the UK. It will definitely put us off visiting.
We're a little sad that we will be missing the beginning of Autumn Fall here as well - but still excited to see our families.