---
Hello dear readers.
I just realised that last month was the 4 year mark of consecutively posting Savings Reports every month.
I remember seeing bloggers like Quietly Saving and TheFIREStarter who had been around for similar times back when I started and being in awe of them, thinking, "I hope I can keep this blog going for that long!"
The truth is, Savings Reports are really easy, I gain more than the community gains for writing these. I look forward to updating my spreadsheet each month and sitting down for some quiet reflection time, it's therapeutic to me and I don't think I'll ever stop. Unless, of course, something catastrophic happened and I needed to go off-grid for a while.
The time of posting a weekly blog post that isn't a Savings Report is long gone, now I only post when I have something to say - which doesn't seem to happen a lot.
Finances!
My portfolio moves somewhat differently these days. This is happening as I hold three different currencies across my retirement and investment accounts: SEK, USD, and GBP. There are huge fluctuations between the USD and GBP right now which means our numbers are all over the place.
In August, I added $2k to my investments which was a left over amount in an account that I closed. September will see the start of some more regular investments which I've started off at $8k per month. I should also see the first deposit into my company Vanguard pension scheme, which I think will be around $2k per month.
I'm unsure if I'll be able to keep up with $8k per month of investments for long. My tax burden is higher until we submit our first tax return at the end of the year, I should also be getting my first promotion as an Engineering Manager at that time so it will be easier to hit my $100k per year invested goal then.
I still have no idea what our normal monthly expenses will be, we've bought too many new things that we needed to replace after leaving Sweden and we haven't normalized yet.
Other news
We converted our car into a camper by taking the back seats out, building a platform, and cutting a memory foam mattress to size. This was one of the things that justified us spending a bit more money on a larger SUV!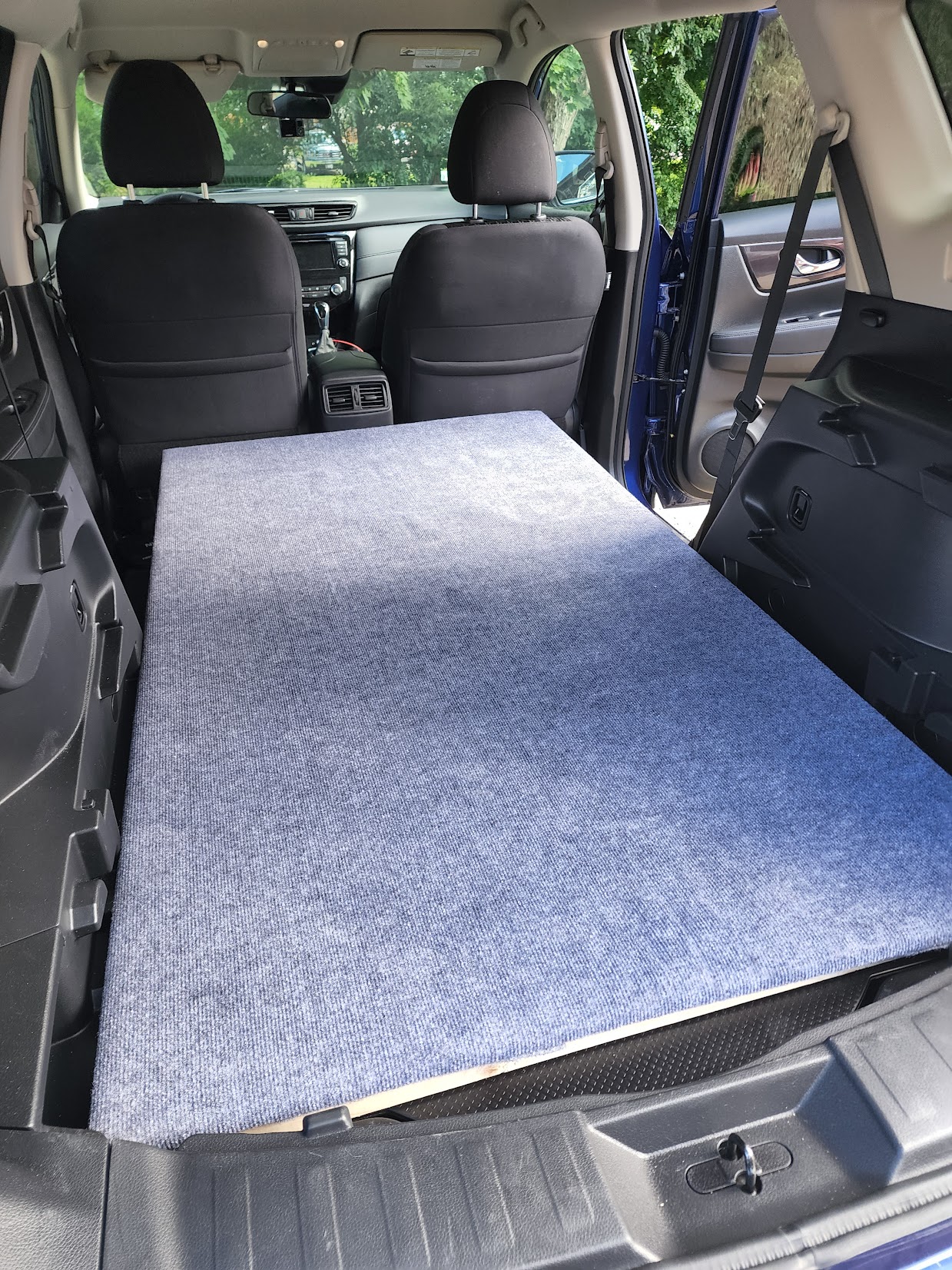 I can just about lay down flat in the back.
The first trip that we took to try out our new home on wheels was to the beautiful Vermont town of Wilmington, which was about 2 and a half hours away from our house.
We spent 2 nights in the car in a free camping spot and it was super comfortable! We don't have any cooking equipment for camping yet so we survived on snacks, some pre-made sandwiches and eating out.
Another thing that we learnt is… Vermont is stunning!!
I always thought that Vermont was the place for us, but now that I've visited, it's way more beautiful than I ever thought it could be and it's definitely on the list of states we might retire in.
We spent the weekend exploring. We found a beautiful crystal clear lake where the water was silky smooth and warm, it shot right up to the nicest place that we've ever swam, ranking higher than Sweden!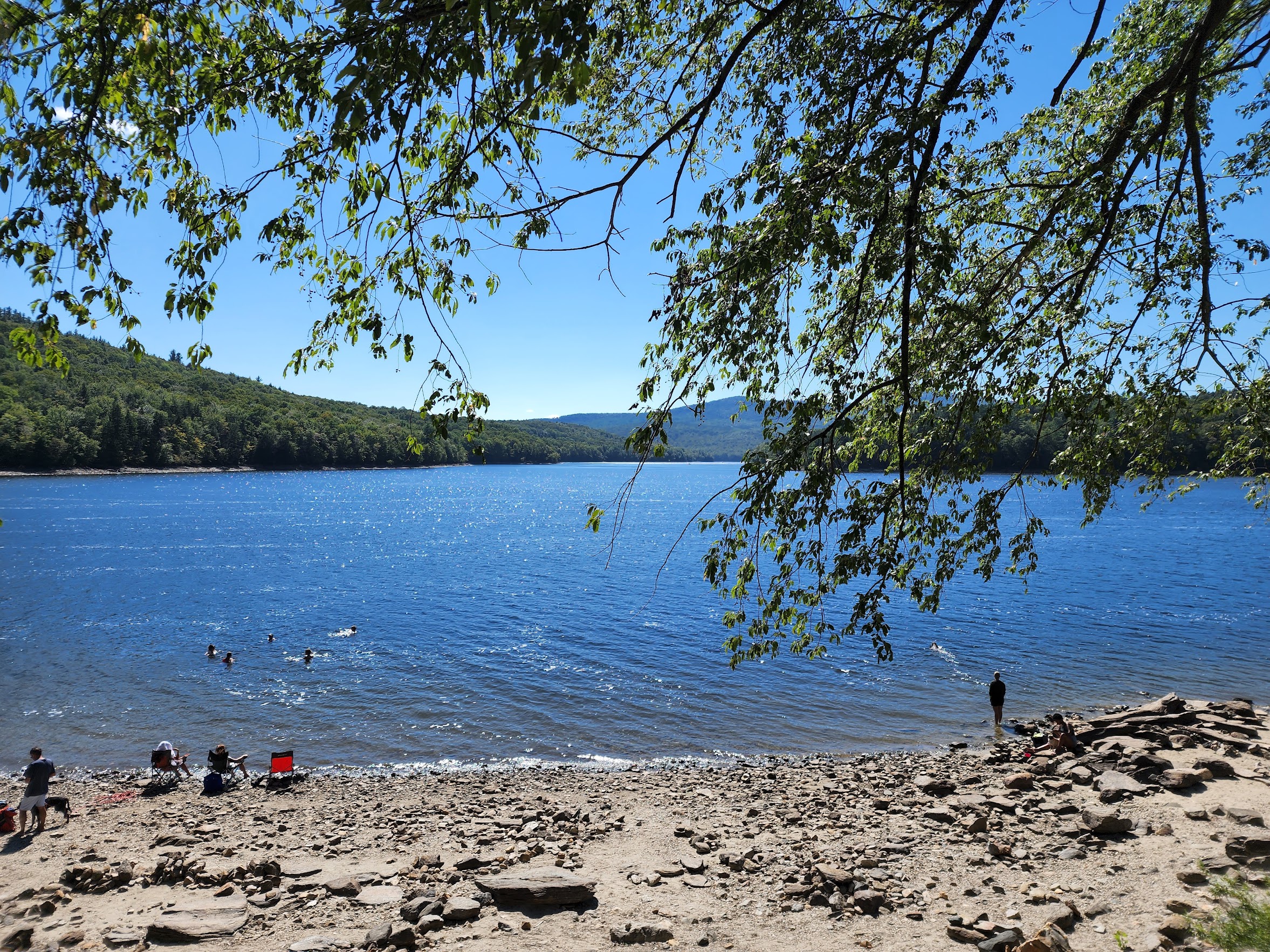 We plan to go back many times over the Fall months to see the different colors of the trees, whilst not spending too much and camping in the car.
See you next month!